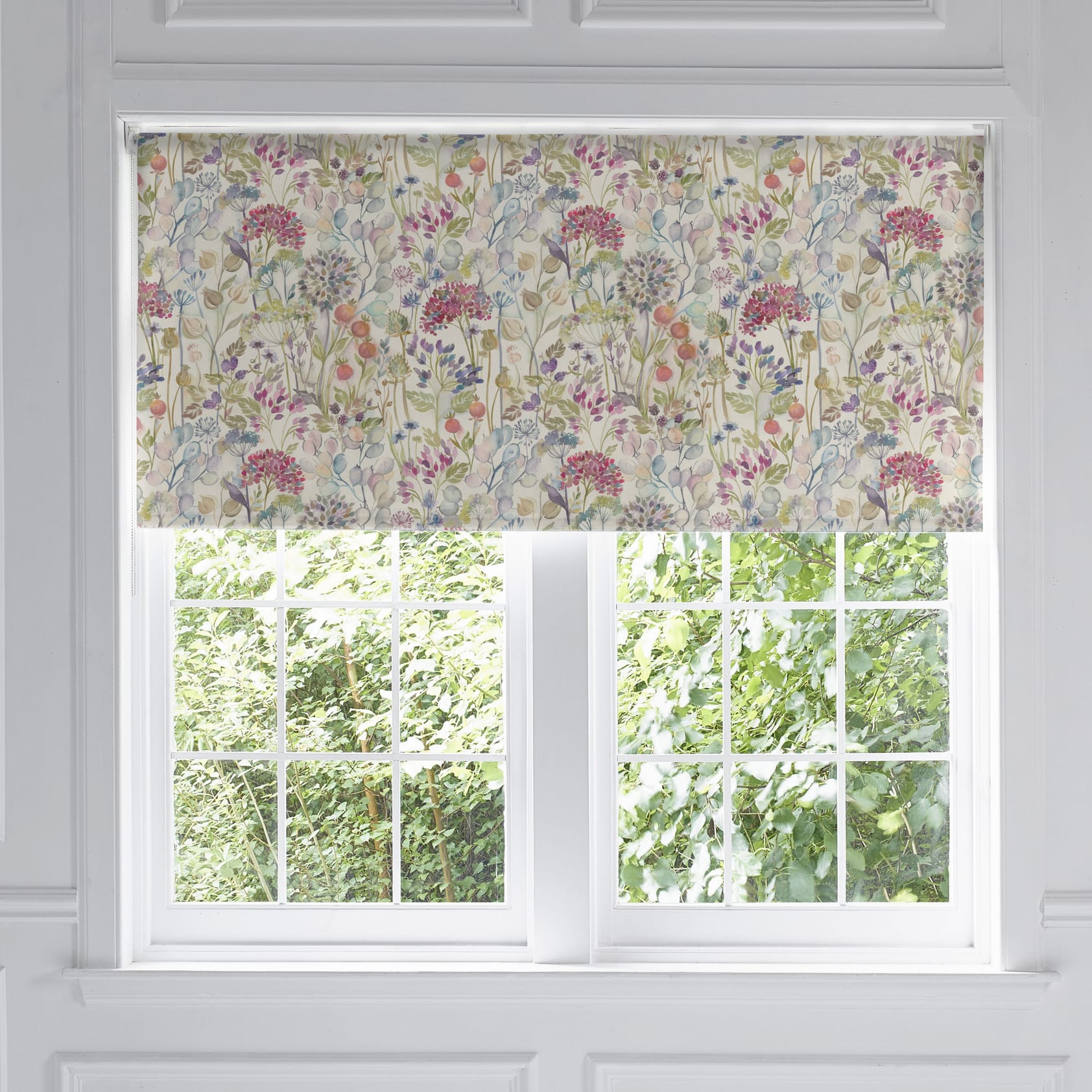 Voyage Maison Roller Blind Hedgerow LINEN Ready Made 6ft wide (183cm) by 170cm drop
£ 129.00
Only 1 remaining
Voyage Maison Roller Blind Hedgerow LINEN Ready Made 6ft wide (183cm) by 170cm drop
Made to measure Voyage roller blinds are also available in a wide variety of Voyage Fabrics.
All Voyage Ready Made Roller Blinds are 170cm in length.
Made to measure are available in a wider variety of Voyage fabrics.
Voyage design classic Hedgerow design in LINEN features beautiful hand painted watercolour flowers, fruit and foliage, inspired by the British countryside.
Voyage Softroll Blinds are a new evolution of the roller blind, featuring a selection of our signature handpainted watercolour designs from the Voyage Design Studio. Voyage trademark Softroll Blinds are digitally printed in our in-house print works, perfectly capturing the brands unique painterly style.
Soft cotton linen, combined with a three-pass blackout backing, allows our original designs to look beautiful in your room even in direct sunlight.
The blind retains the natural handle and soft drape of the fabric without stiffening the cloth.