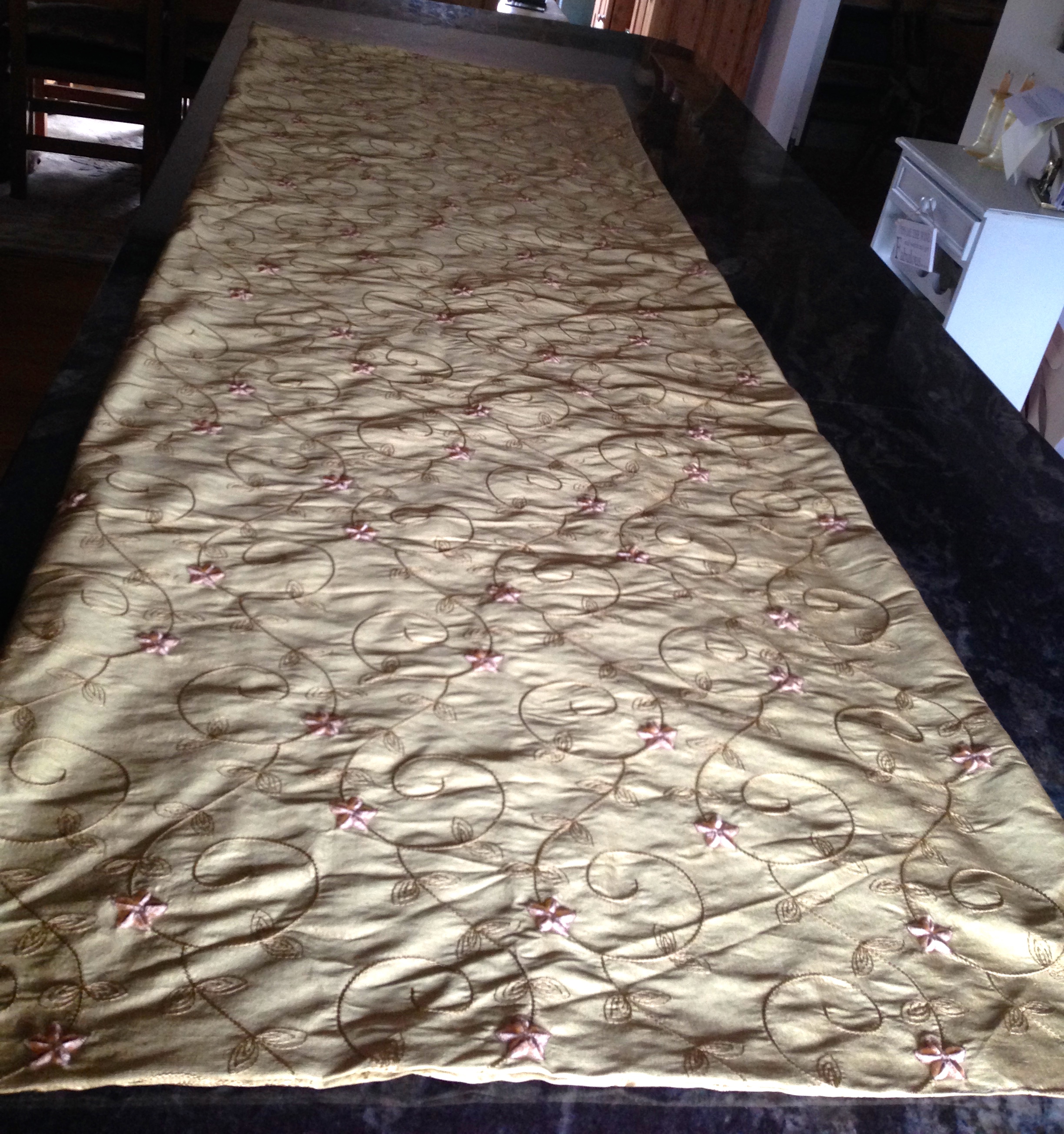 Silk Bed Runner / Throw - 81 inches x 25 1/2 Dark Gold
£ 35.99
Only 1 remaining
Silk Bed Runner / Throw - Dark Gold - embellished with stitching stems and fabric flowers. This is fabulous quality silk.
Double thickness - silk on both sides.
Width 65 cm x 205 cm ....use to dress the end of a bed.
Width 25 1/2 inches x 81 inches.
Luxrious fabric ...new and unused.