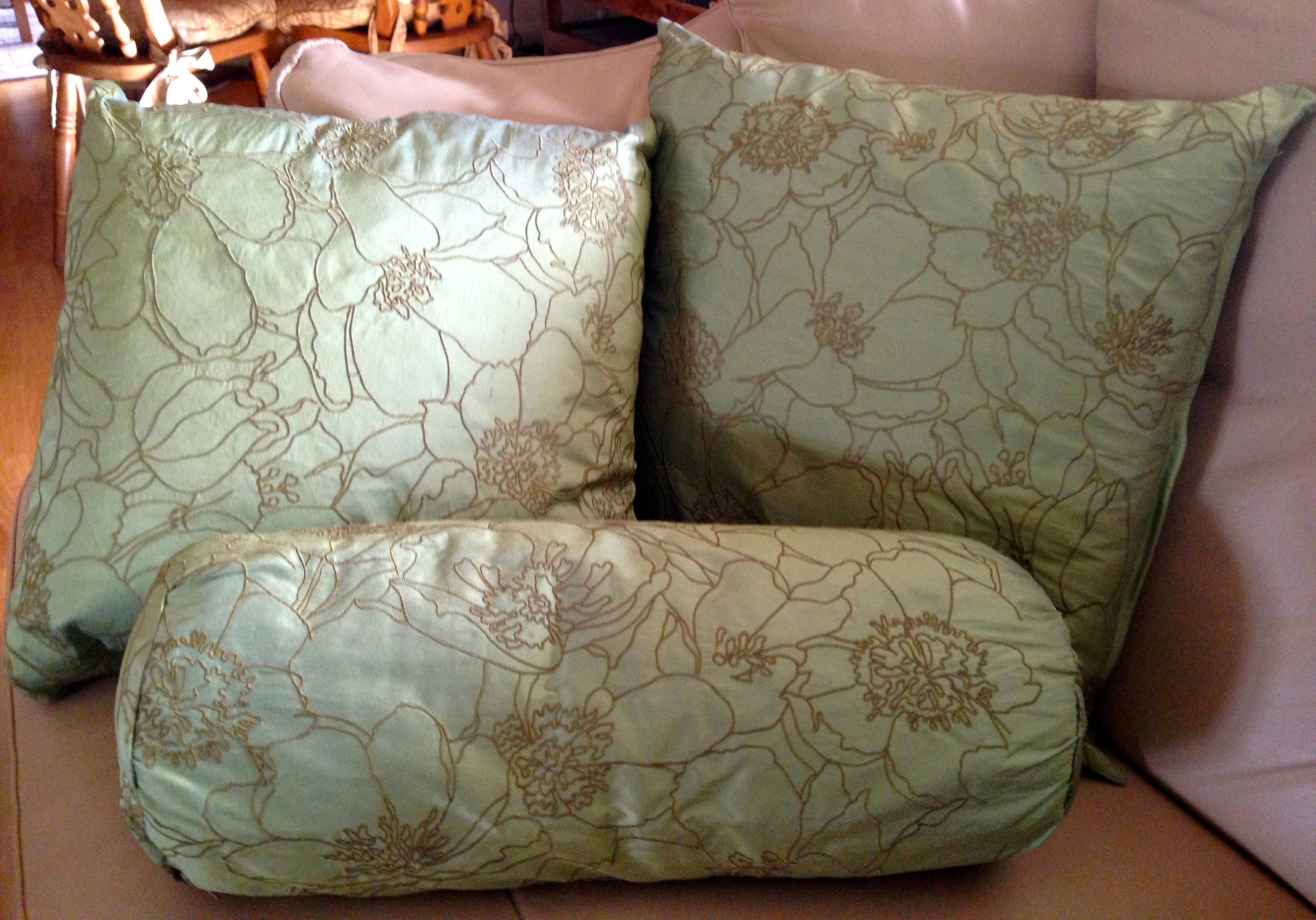 Exquisite Green Silk Square Cushion 16 inches. Gold Stitching Flower Pattern
£ 24.99
Only 4 remaining
Exquisite Green Silk Square Cushion Gold Stitching Flower Pattern. Silk changes coulour as the light catches it. Absolutely Fabulous Fabric!
Ideal to brighten up any room from Bedroom to Lounge to Conservatory.
Size Approx 42 cm x 42 cm. 16 x 16 inches
Zip , available as either feather or hollow fibre pads ( 2 of each )
2 bolster cushions availble.
Small quantity of fabric available for further cushions or small pair of curtains. Please email info@funkywunkydoodahs.co.uk to request further items to be made to order.